1 property for sale in La Matanza de Acentejo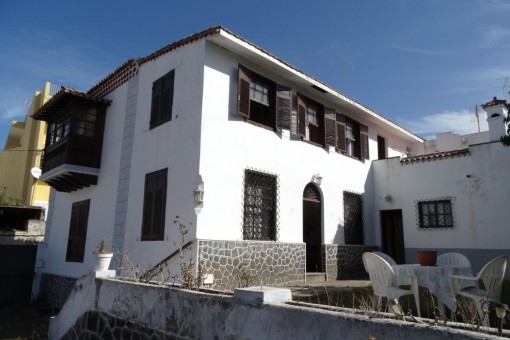 La Matanza de Acentejo, Traditional Canarian chalet with 5 bedrooms and further development possibilities on a large plot in La Matanza
constructed:
315 m²
plot area:
1.165 m²
bedrooms:
5
price:
€ 550,000.-
Real estate agent in La Matanza de Acentejo, Tenerife
You are looking for a property for sale in La Matanza de Acentejo, or have a question regarding our real estate offers on Tenerife? You were not able to find the ideal villa in La Matanza de Acentejo? Then please call us on +34 971 698 242, or send us an email to info@portatenerife.com. Our Porta Tenerife real estate agents in La Matanza de Acentejo will be pleased to asist and will help you find your dream property.
About La Matanza de Acentejo and surrounding area:
La Matanza de Acentejo is located in the middle of the sunniest region in the north of the island of Tenerife. This is especially true for houses and villas in lying coastal areas in Puntillo del Sol and the environment of El Caleton below the highway TF-5, which guarantees fast connections to Puerto de la Cruz, to the North airport and Santa Cruz. But the traditional village of La Matanza benefits as well from the fact that the clouds emit mostly in the higher altitudes their precious wet, so that the very good soils of the vineyards supply excellent results. Restaurants where you can taste these wines, there are many, and also for shopping, healthcare, and other things of everyday life one is well taken care of in the community.

As the ground increases from the sea to 1500 meters height on the Cumbre, there is no ridge blocking the view parallel to the coast. So you have almost all-around the typical postcard view of Mount Teide and next to the right a coastal strip that provides a romantic backdrop for beautiful sunsets in the sea.

The nearest beach is Playa Bolullo, which often is described as the most beautiful of Tenerife.
>