1 property for sale in San Isidro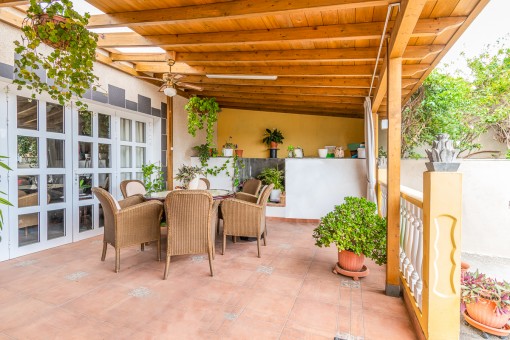 San Isidro, Great finca with riding arena in San Isidro
constructed:
250 m²
plot area:
-
bedrooms:
5
price:
€ 690,000.-
Real estate agent in San Isidro, Tenerife
You are looking for a property for sale in San Isidro, or have a question regarding our real estate offers on Tenerife? You were not able to find the ideal house in San Isidro? Then please call us on +34 971 698 242, or send us an email to info@portatenerife.com. Our Porta Tenerife real estate agents in San Isidro will be pleased to asist and will help you find your dream property.
About San Isidro and surrounding area:
Granadilla de Abona is a municipality in the south of Tenerife. It is connected with the island's capital Santa Cruz de Tenerife on the TF-1 motorway and the old road of Santa Cruz de Tenerife - Adeje. Neighboring towns are La Orotava in the north, Arico in the east, San Miguel de Abona in the south-west and in the west Vilaflor.
The municipality has an area of 162.43 sqkm at an average altitude of 500 m above sea level.

The city of Granadilla de Abona buzzes with activity. Countless restaurants, bars and small shops line the streets. The court and the town hall and many historic buildings are located here. Like every village and every town it has also a central plaza. The Plaza is located at the town hall, where many locals meet regularly. The beautiful old town invites tourists to stay. At the village square stands a little chapel, the "Ermita de San Antonio de Padua". Today you can admire in that little church still very well preserved altarpieces and carvings.

Another historical building is the Franciscan monastery of San Luis Obispo, that also comes from the 17th century. Unfortunately, the Franciscan monastery was completely destroyed by fire in 1742. In the 19th century, the former monastery was built again and served as city hall. In 1963, the town hall collapsed in. It was built by the government once again and is now a listed building.