3 properties for sale in La Orotava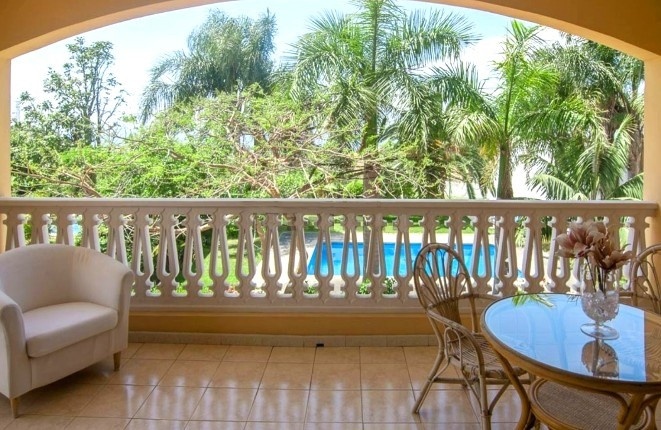 La Orotava, Beautiful villa nearby Puerto de la Cruz with swimming pool
constructed:
490 m²
plot area:
1.293 m²
bedrooms:
4
price:
€ 800,000.-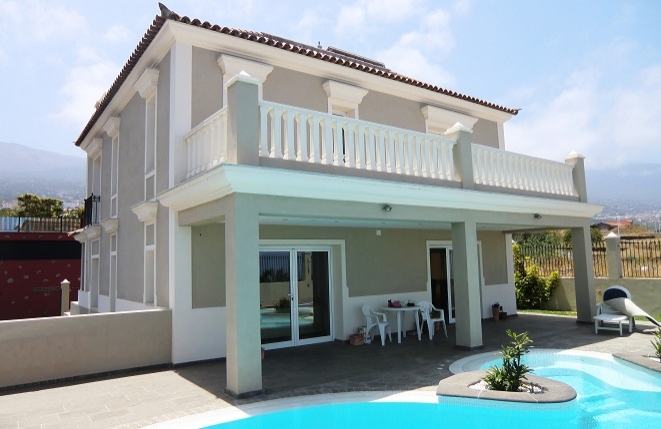 La Orotava, Newly built house near Puerto de la Cruz with pool and sea view
constructed:
333 m²
plot area:
410 m²
bedrooms:
4
price:
on request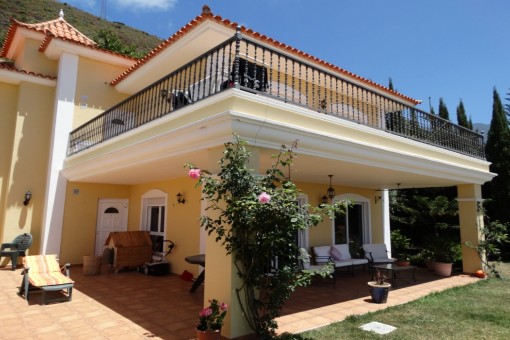 La Orotava, Harmonious high quality villa with 5 bedrooms in prime location with Humboldt view
constructed:
400 m²
plot area:
580 m²
bedrooms:
5
price:
€ 682,500.-
Real estate agent in La Orotava, Tenerife
You are looking for a property for sale in La Orotava, or have a question regarding our real estate offers on Tenerife? You were not able to find the ideal villa in La Orotava? Then please call us on +34 971 698 242, or send us an email to info@portatenerife.com. Our Porta Tenerife real estate agents in La Orotava will be pleased to asist and will help you find your dream property.
About La Orotava and surrounding area:
La Orotava, above Puerto de la Cruz, is located in the cradle of Spanish history in Tenerife. The fertile Orotava valley offered the same protection from attacks by pirates and invaders, and allowed the establishment of trade by sea through the landing on Barranco San Felipe, from which much later developed the city of Puerto de la Cruz. The historic city centre around the Plaza de la Constitución, with many listed buildings makes this city one of the most attractive on Tenerife, and creates an atmosphere with a special charm. Here, you enjoy life on the southern cultural and culinary art. To La Orotava also belongs a small coastal area near El Rincón, with some exclusive villas and a tip regarding beach fun in the shape of Playa Bolullo, an idyllic rocky bay with fine sandy beach.

Around the actual town of La Orotava are widespread popular residential areas, which, depending on your taste, offer the proximity to Puerto de la Cruz or the flair of the higher places, stamped by lush vegetation and the famous wines of La Orotava. Above La Orotava opens a breathtaking land that guides through the forest belt of the canary pine - the Corona Forestal - immediately into the Parque National del Teide. This most visited national park in the Canary Islands shows throughout the year, the impressive nature of the vast caldera of the third largest volcanic building in the world, with a cable car leading up to the summit.